Limpopo Connexion SOC Limited is a newly established, dynamic Information Technology and Telecommunications Company, a subsidiary of the Limpopo Economic Development Agency (LEDA). The Head Office of Limpopo Connexion is in Polokwane, Limpopo Province, South Africa.
To be a catalyst for an inclusive, 4IR-driven, innovative knowledge economy.
Our Mission is to develop the ICT and Knowledge Economy Sectors in the Limpopo Province, improve service delivery and enhance the provincial economy through:
Establishing the ICT infrastructure and applications throughout the Province;

Strategic partners and investors to advance our vision and expand the ICT infrastructure;

Enhance ICT skills and entrepreneurship through training and incubation;

Advance ICT and 4IR innovation through multi-national companies establishment in our Science and Technology Park; and

Commercialisation.
Limpopo Connexion, as a state-owned company, has identified broadband market opportunities to invest in business, households, and public institutions. Limpopo Connexion has already established fibre footprint in multiple locations in the province. The current infrastructure including the Data Centre, Network Operations Control Centre, Call Centre, Cloud Infrastructure, Microwave equipment, operations and business support systems provides a solid foundation for quickly expanding our services and onboarding new clients.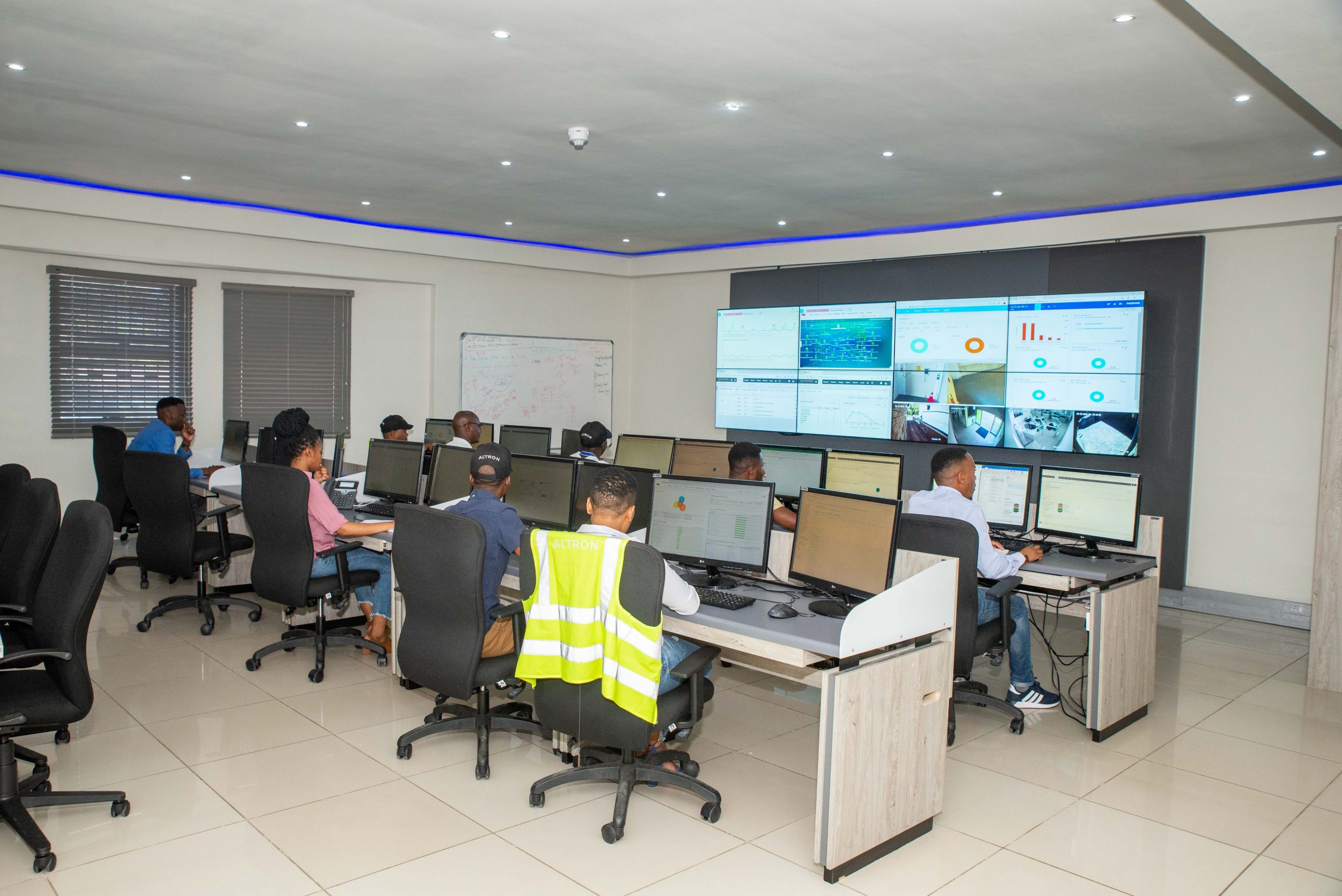 State-of-the-Art ICT & Broadband infrastructure
Limpopo Connexion has spent in access of R585 million on ICT and Broadband infrastructure roll-out in the Province. These include: • A large Data Centre, the nerve centre and foundation for connectivity to clients, with data, voice, security, and cloud capabilities. • A Network Operating Control Centre (NOCC) and Call Centre, which are the operations and management facilities of the network. • An Office Block housing office, a 35-seater training centre, video-conferencing facilities and more. • Approximately 142 km of self-build fibre connected 550km of leased backhaul fibre in eight municipalities in the province. • A total of 56 sites have been connected to the network. • The current deployed infrastructure has the capacity to connect thousands of clients.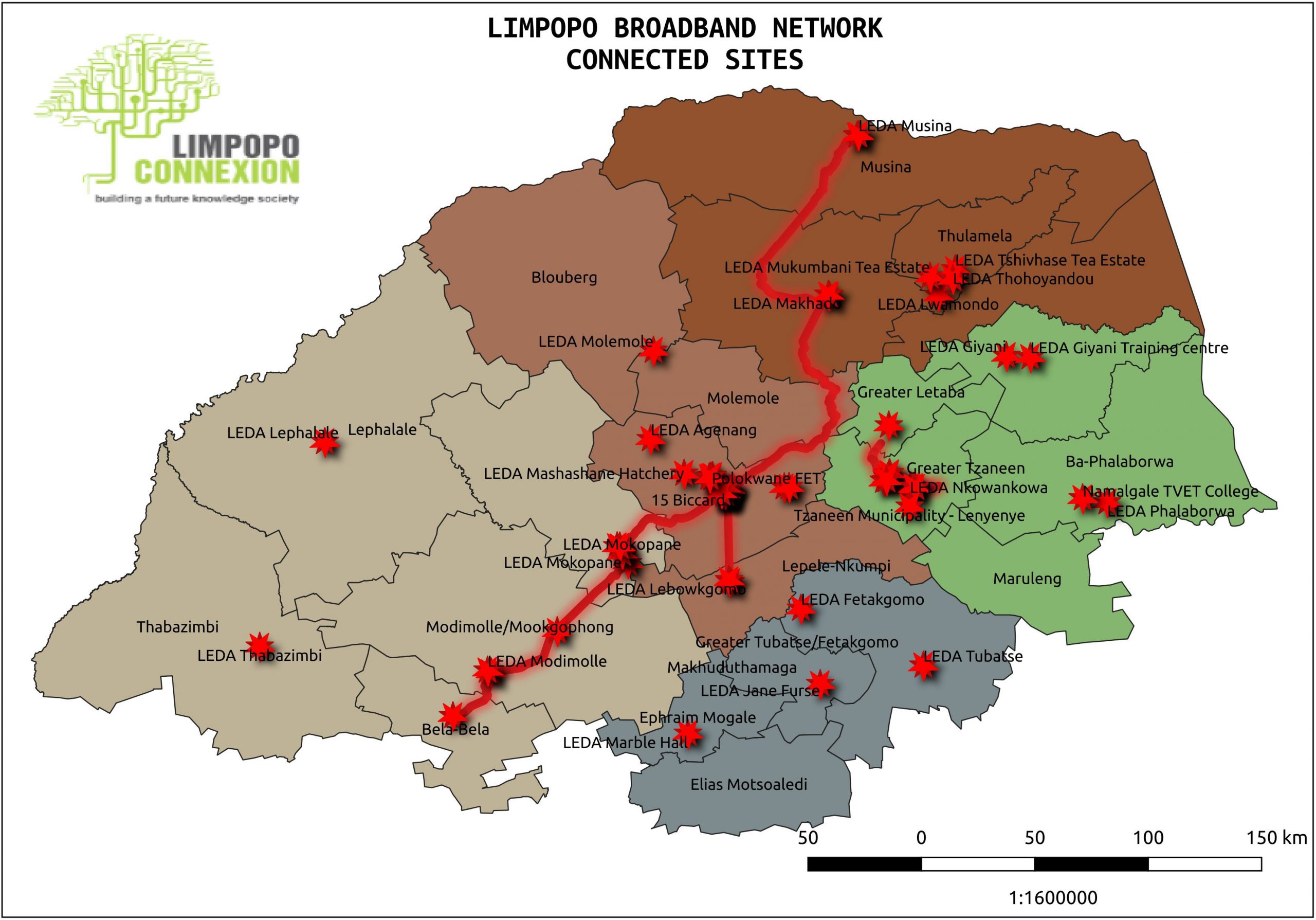 FUTURE ROLLOUT PLANS
Limpopo Connexion plans to expand the network footprint to rest of the province focussing on densely populated areas. Based on the spatial rational report which details provincial growth points and spatial pattern settlements of the population of Limpopo Province, Limpopo Connexion has developed a high-level roll-out plan shown below.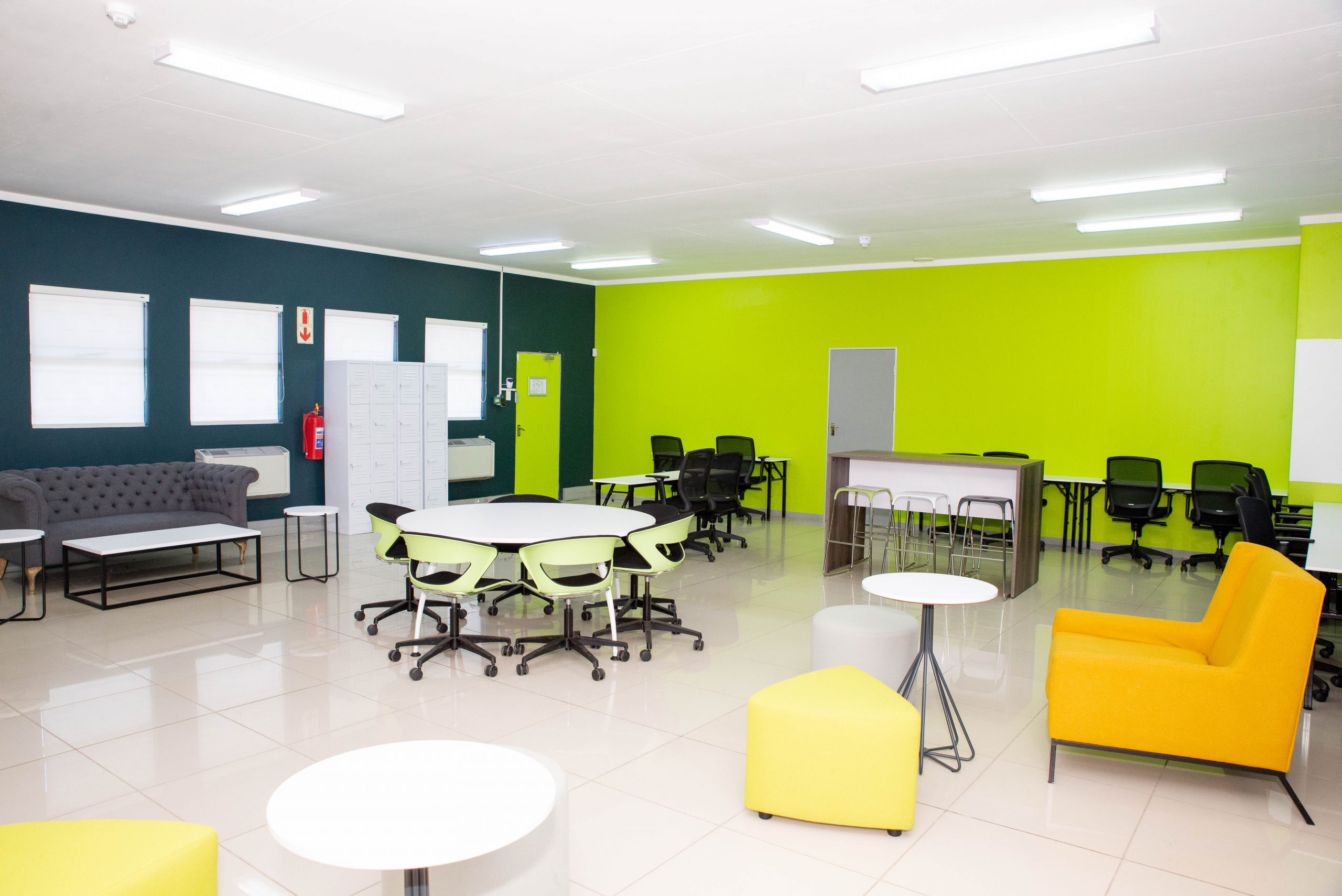 THE LIMPOPO SCIENCE AND TECHNOLOGY PARK (LSTP)
Limpopo Connexion's other major project, the establishment of a Science and Technology Park in Polokwane, is making notable progress. The City of Polokwane has provided 218 hectares for the construction of the park, which will rely heavily on technology and broadband infrastructure to enable its network. The Regional Innovation Strategy, Feasibility Study, Environmental Impact Assessment with Record of Decision have all been completed. In addition, the Master Plan, Business & Implementation Plan, and a techno-economic assessment of using fuel cells to power the data centres have also all been completed. The township establishment process is currently in progress with the application already approved by the Municipal Planning Tribunal. The Broadband rollout together with the Limpopo Science and Technology Park will be game changers for the province on both technological and economical levels.